Partner With Experienced Remodeling Contractors
See the difference we can make for your property in St Clair Shores, MI
Updating your property can be expensive. That's why it's important to put your project in the hands of skilled remodeling contractors. For comprehensive remodeling services in St Clair Shores, MI or the surrounding areas, rely on Karl's Construction. Whether you want to fix and flip a home or create a cozy living space for your family, you can confidently hire our home remodeling company.

Although we primarily take on residential jobs, we can also complete commercial projects. Call 313-467-5390 now to learn more about our remodeling services.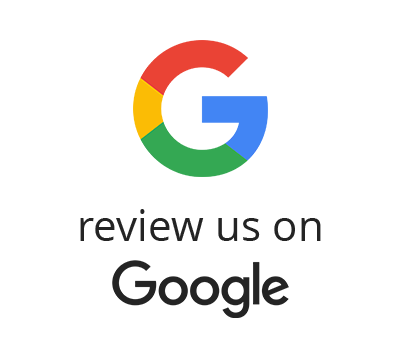 Find out what we can do for you
We provide a wide range of interior and exterior remodeling services. Our remodeling contractors can handle...


Roofing work
Masonry work
Kitchen remodeling
Basement refinishing
Bathroom remodeling
Privacy fencing installations
Contact us today if you have any questions about our services.
Macomb, St. Clair Shores, Sterling Heights, Troy, Birmingham,
Bloomfield Hills, Huntington Woods, Royal Oak, Grosse Pointe, Grosse Pointe Park, Grosse Pointe Woods
Plan your project with our pros
You won't regret hiring our home remodeling company. We stand out from our competition because...
We value communication and transparency
We have 20+ years of experience
We're licensed and insured
We provide free estimates
We go above and beyond to create the best possible results for our clients. Reach out to us now to let us know how we can help you.
I've been doing business with Karl's Construction for over 8 years. They've handled all of my home remodels exceptionally well and have always been fair with their pricing. They are trustworthy, hardworking, punctual and always complete the job in less time than expected. Truly a great team of professionals and their work is impeccable.
I had Karl's Construction do general repair and maintenance on my older home, twice. The men were very disciplined about their work and showed up every day until the projects contracted were complete.
I was happy with the results and thought the prices were fair. I would definitely use Karl's again.
Loved working with Karl and his team! Karl is quick to reply and had good solutions when we had questions or concerns. We really liked all the trades he brought in and felt totally comfortable with everyone in our house. Karl stays true to the schedule and doesn't want to linger on the job site which I appreciated so much! Kept the construction area really well sealed off from the rest of the house, making a pretty intrusive project much less so. Get on his list before he gets too busy!! :)
I've used Karl's Construction for masonry porch repairs, bathroom renovations, and a roof repair. Each time they have been on time professional, and neat. David H
Great craftsman, and a joy to work with.
Honest company that does work in a timely manner. The owner will ensure the job is done to the homeownerâ s satisfaction.
Charlie G. Grosse Pointe, MI
Karlâ s Construction was very timely and efficient. They painted and also did some closet repair and carpet removal work at my home. I was very pleased with the finished product and surprised at how fast the work was completed. I will definitely be hiring them for my future home improvement projects.
The tile work Karlâ s did was perfect!! They had a lot to do since my home was built in 1919 so the flor was very uneven and in bad shape. They leveled and sealed the floor and the tile floor no looks amazing. Thank again Karl and crew
Karl Construction is professional in all aspects of home renovation. The quality of the work is excellent. The work was done in the promised time line. Recommendations were made that improved the original plan. The workers were pleasant to be around, and respected our property. The project cost reasonable. We referred the company to several other family members with all the results being positive praiises.
Our experience with these very talented men was amazing. The bricks on the bottom of our house were crumbling and falling off the house. They removed all the bricks from the bottom up about 3 feet. The house is 20 years old, yet they found a perfect match. They worked solid 10 hour days, arrived on time, and the result far exceeded our expectations. The repair is not noticeable. They even repaired bad bricks behind an elevated patio, which required disassembling part of the patio. We were shocked. The price was very fair. We would hire them again in a heartbeat!